dylan at 40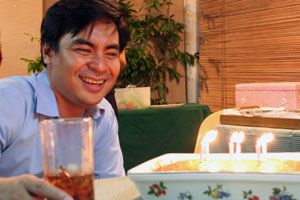 Dylan and I go way way back. He turned 40 a couple of days ago with an party for his family and close friends. We talked about all the crazy things we used to do. Once, he called me up early in the morning to invite me for breakfast. Groggily, I got into his car and we headed for the airport.
"What are we doing here?" I asked.
He pointed to his helicopter and smiled. And so we flew to a resort, but not before he showed me how to autorotate the copter (which almost killed me with fright). Which is why I hate flying in helicopters up to now.
Happy birthday, Bodie!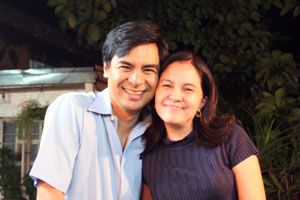 Dylan and his wife Missy