i don't need no ashtray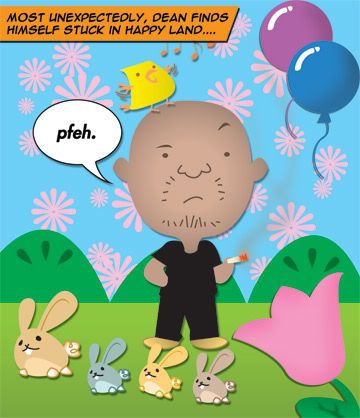 This makes me smile - it's exactly how I would be, flicking ashes at the bunnies (until I realize I can sell them at my store if I catch them, preferably burn-free).
Amazing artwork by
El Or
, multi-talented author and artist and good friend.
Now I know how I'd look, super-deformed.