fish, filipiniana and fiction
the wet market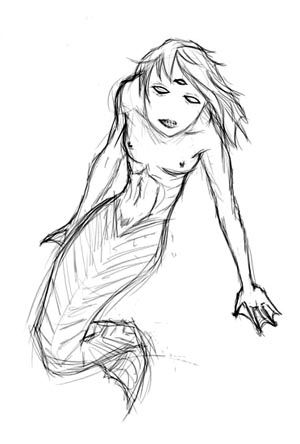 Here's a wonderful illustration mailed to me by artist
Cev Ruiz
. I love fantastic imagery and I think it's perfect for my story "Six From Downtown".
Thanks, Cev!
rizalistas, take heed
A friend has put up a new small indie press -
Quatre Gats
.
And look! An open call for submissions:
Tropics of Love
(An anthology of fiction based on Rizal's "Noli Me Tangere" and "El Filibusterismo").
Deadline for submission of stories is on November 1, 2006. Listed below are the submission guidelines.
1. Stories must range between 2,000 to 10,000 words.
2. They may be written either in English or in Filipino.
3. Stories must contain or reference characters, scenarios, storylines and themes from either the Noli or the Fili or both.
4. Only writers based in the Philippines are allowed to submit.
5. A writer may submit only up to two stories for consideration.
6. All submissions must be sent as attachments (in Word or Rich Text File format) to submissions@quatre-gats.com.
philippine sf blog
"
The Fantasy, Science Fiction and Speculative Fiction in the Philippines
weblog is a repository of thoughts re: SSFF (speculative, science fiction and fantasy) productions made within the Republic of the Philippines, or by Filipino writers."
I'm uncomfortable with using "SSFF" ("Speculative, Science and Fantasy Fiction"), preferring instead plain old "
Speculative Fiction
" which I feel is a better umbrella term - but that's just me.
The site announces markets and other calls for submissions which, I hope, encourages more spec ficionists to write and get published.