the kite of stars cover studies
Designing the right cover for a book is quite a challenge. And it only becomes more challenging when it is mine (haha). But one of my favorite designers, Hiyas de Guzman (who designed the cover for Philippine Speculative Fiction Vol.2), took a crack at it and I'm happy with the results.
"
The Kite of Stars and Other Stories
", collecting 16 of of my short stories, is scheduled to be published by Anvil Publishing later this year. Each story will have a spot illustration, courtesy of Andrew Drilon.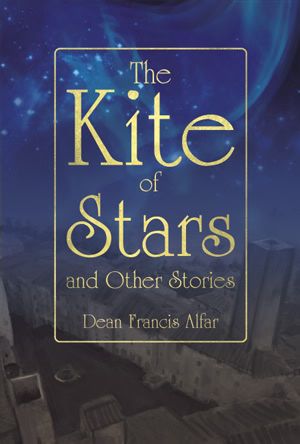 This second study incorporates a cartouche, which ties in all the text, similar to the Pullman books.
The brightness of the colors is easily adjustable - right now though, I tend to like this dusky feel. It makes the golden title pop.
Thoughts?
Labels: cover studies, publishing, the kite of stars