respite: blue coral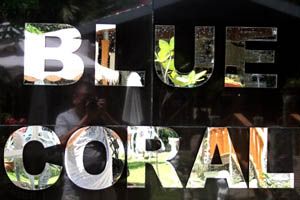 For the annual Kestrel company outing, we selected the
Blue Coral
resort in San Juan, Batangas. As is tradition (in the spirit of the classic JLA/JSA team-ups), my brother's architectural company, JKF-DDC, joined us for two days of fun and sun. Of course, the trip there nearly slew all my brain cells because I loathe protracted road trips. We left Manila at 6:30AM, stopped for breakfast along the way, and got to the resort at half past ten.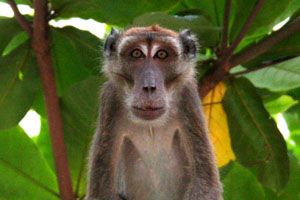 It was lovely (I'd say worth the trip but people will interpret that as a go-signal to coerce me to tag along - but it was wonderful). Camera in hand, I walked around the entire place, wanting to improve my meager skills as a photographer. This monkey was a great subject.
Feeling like a nature photographer, I got up and close with the various creatures. I just feel bad that my shots of the eagle and the frenzied carps did not turn out as well as this one. I like the colors and the irridescence.
Sage wasted no time getting into the water, determined to make the best sand castle in the world. With her water wings, she serenely floated in the sea.
I indulged Vin's fantasy of renting a jet ski by art directing the shot. We didn't, of course, given the astronomical sum - P3,500 per hour. But the Japanese visitors plowed the water with abandon.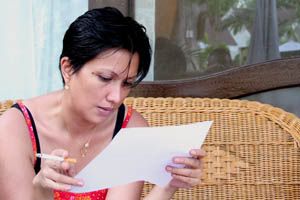 Nikki took time off from the sun to do some work. She's judging entries in a literary competition.
Rickey, my brother, is loads of fun and is one of the best traveling companions.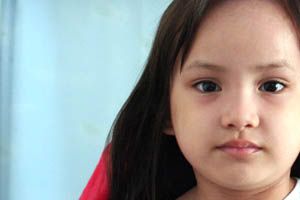 I love taking pictures of my little girl.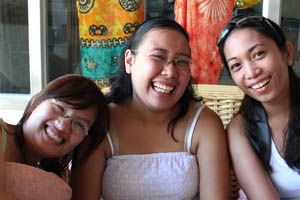 Hiyas, Gabby and Desire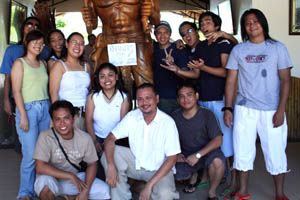 Tanned and happy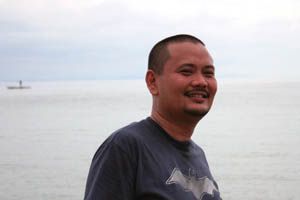 Vin took this shot of me.
I'm tired but recharged!